IT ALL STARTS WITH A SKULL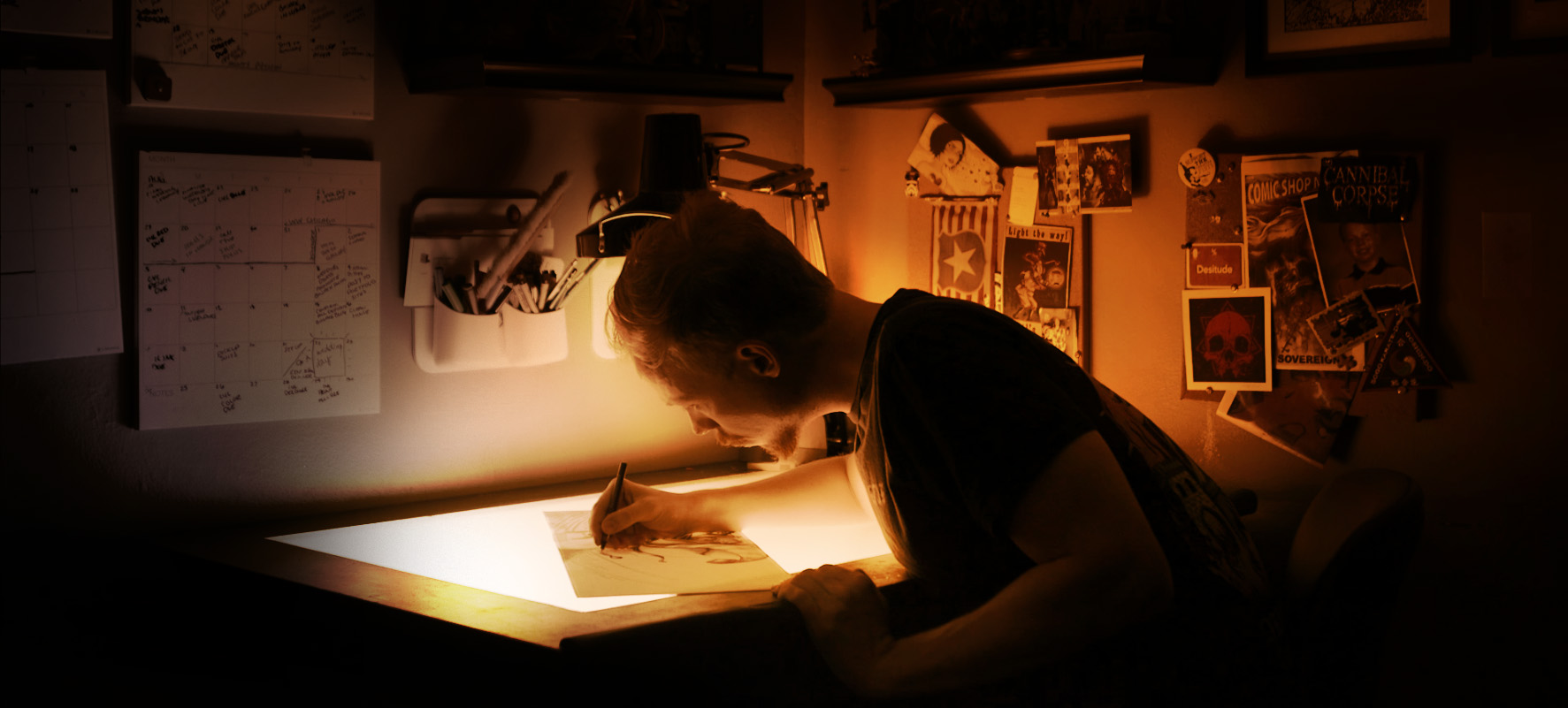 Literally, it did. I can trace my whole career back to getting paid for a drawing of a skull on my elementary school playground. Some decades later (2 to be exact), skulls paved the way from Heavy Metal merchandise, to Ad Agency IPA guy, to Entrepreneur that "makes things I like even cooler" guy.
Art director, graphic designer, illustrator,
and radical dude at your service.
I'VE WON QUITE A FEW HEAVY CHUNKS OF METAL
INCLUDING 3 ADDY AWARDS, 2 DAVEY AWARDS, 2 TELLY AWARDS.
All cheesiness aside, the true award/reward of this job is creating something
that drops everyones jaws including my own.
WITH THAT BEING SAID, LET'S CREATE SOMETHING KILLER!